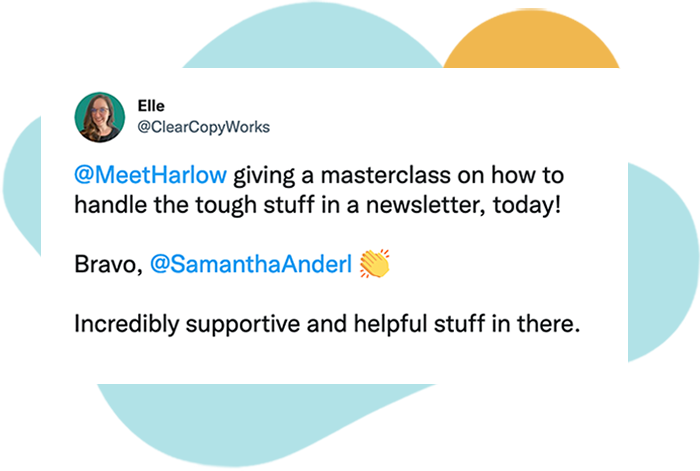 For Freelancers, by Freelancers
Sign up for our monthly newsletter where we tackle the most important topics facing our freelance community. We strive to make sure every newsletter focuses on what matters – whether that's planning for an upcoming recession or figuring out how to get paid on time. Subscribe now and join the thousands of other freelancers who are tuned in.
Check Out Some Past Newsletters
April 2023: Gut check: 365 days of community, camaraderie, and big wins!
January 2023: Freelance trends alert ✨
June 2022: A recession + how to deal with client work when you need time to cope & grieve
Focus more on what you love
Save time and reduce stress with Harlow's intuitive freelance management solution.