Get Paid Faster With Straightforward Invoicing
Harlow makes invoicing easy, automated, and organized with a suite of tools designed for freelancers (by freelancers).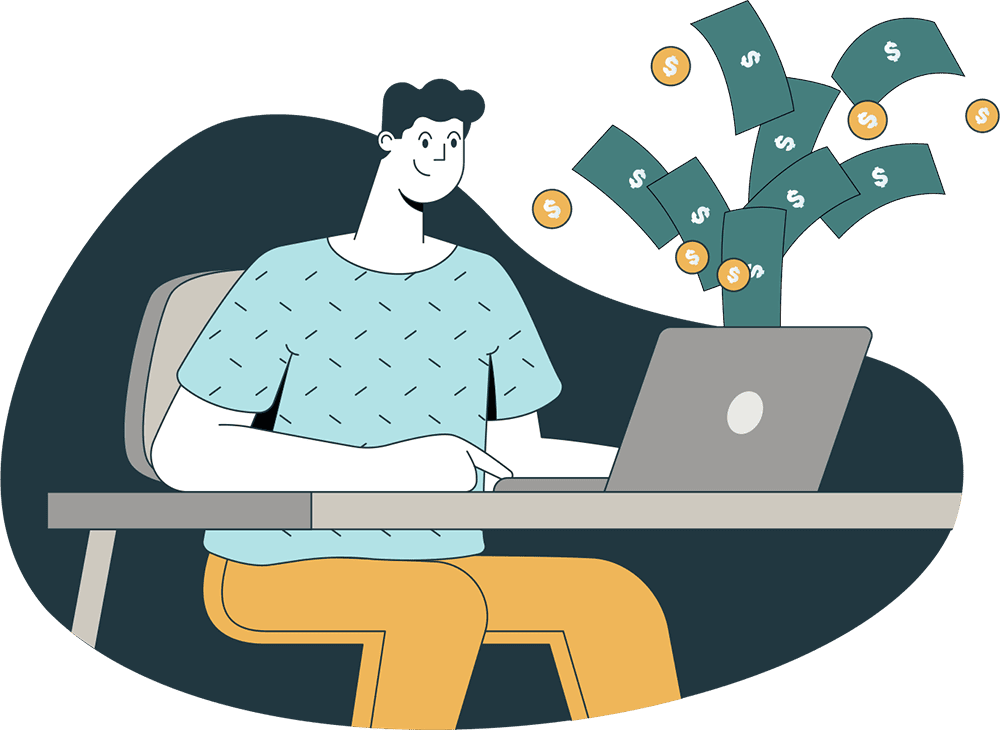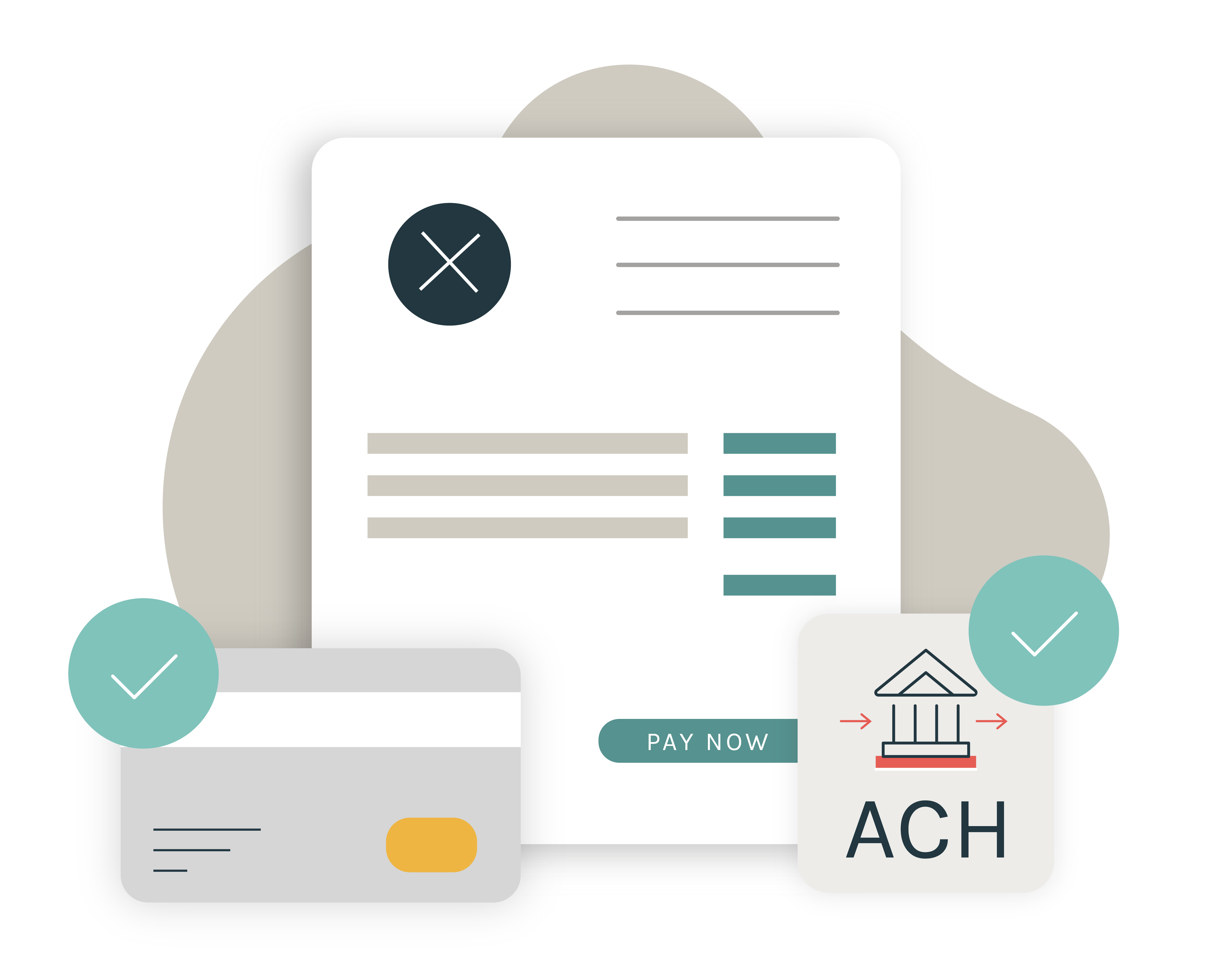 Effortlessly collect payments
Want to get paid quicker and make life less stressful for you and your clients? We hear you! That's why Harlow allows you to collect payments via credit card, ACH transfer, Google Pay or Apple Pay through built-in Stripe and PayPal integrations. Plus, invoices are automatically marked as "paid" so you know exactly what's coming in.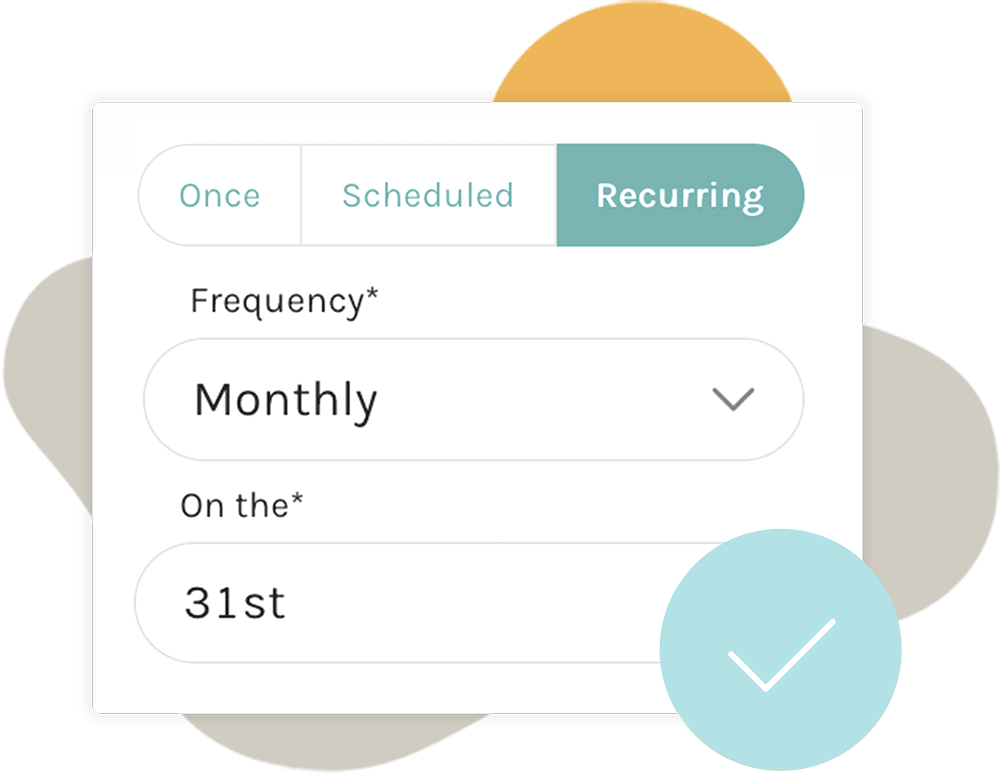 Your business, your schedule
You can send one-off invoices, set up recurring invoices, and even schedule split-payment invoices. Providing clients with a variety of payment options creates a better experience that can help build those long-term relationships you're looking for.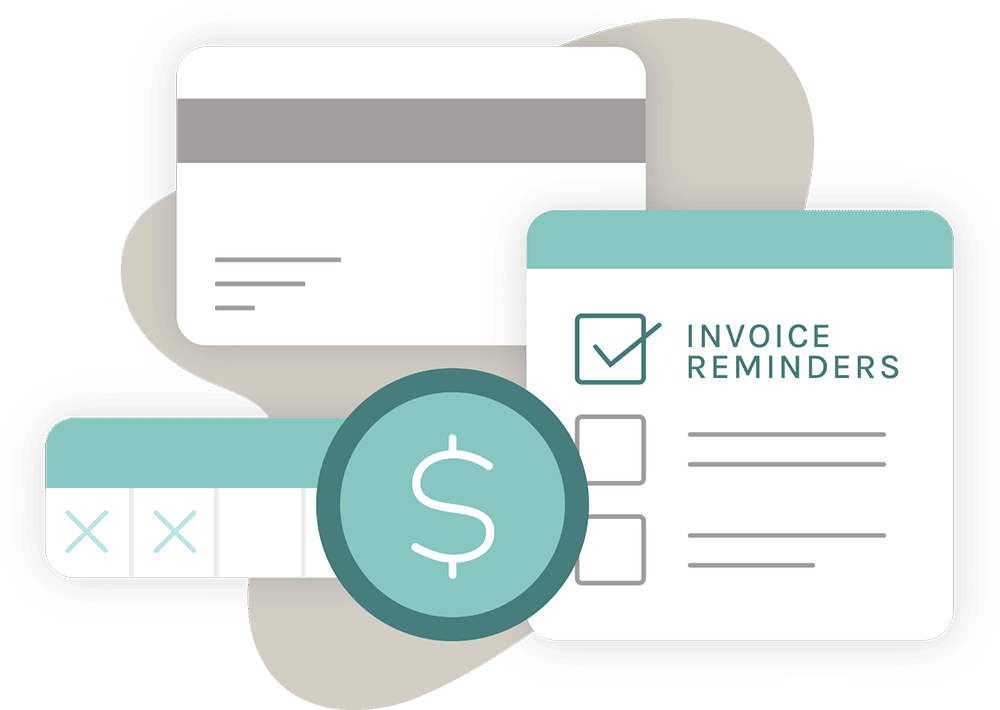 If you're tired of hyping yourself up before sending invoice follow-ups let us do the work for you. We'll send automated reminders to clients who need a little push to take care of that invoice. No more sweating over follow-up emails.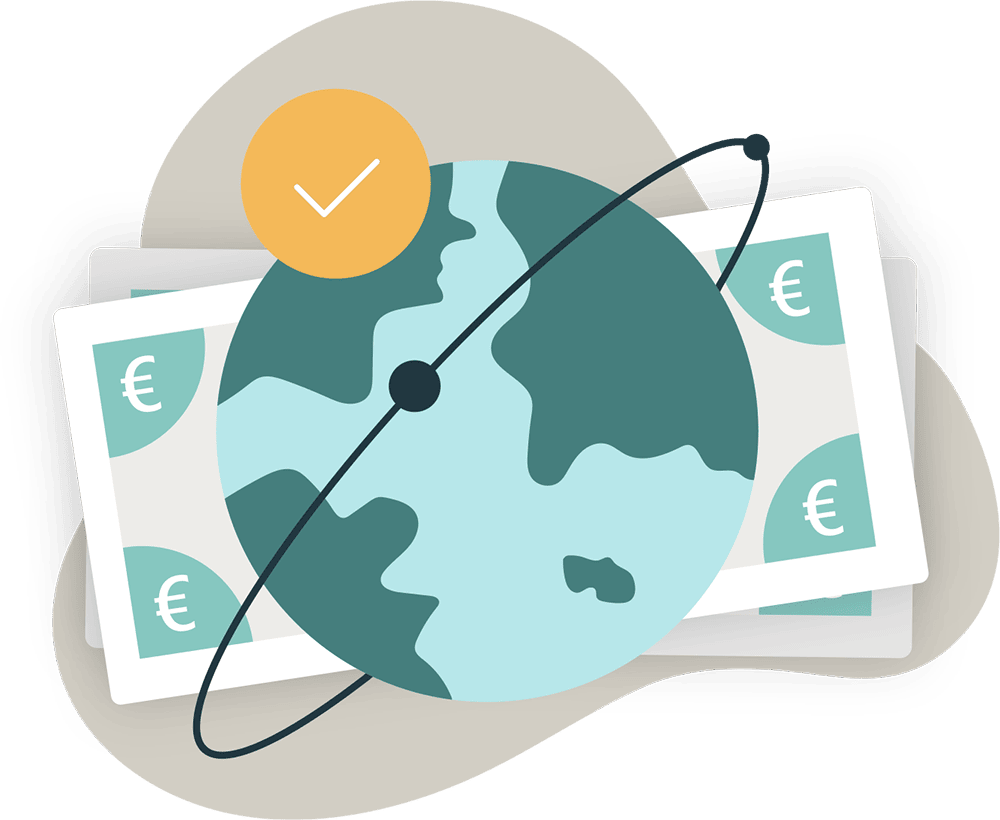 Freelance without borders
If you work with clients all over the world, you can bill in whatever currency they need right through Harlow. We support more than 100 currencies so you can build a global freelance business.
"Invoicing is simple and intuitive with Harlow. I like that I can create an invoice and have it sent off to my clients within a few minutes. The finance summary view will definitely be helpful during tax season!"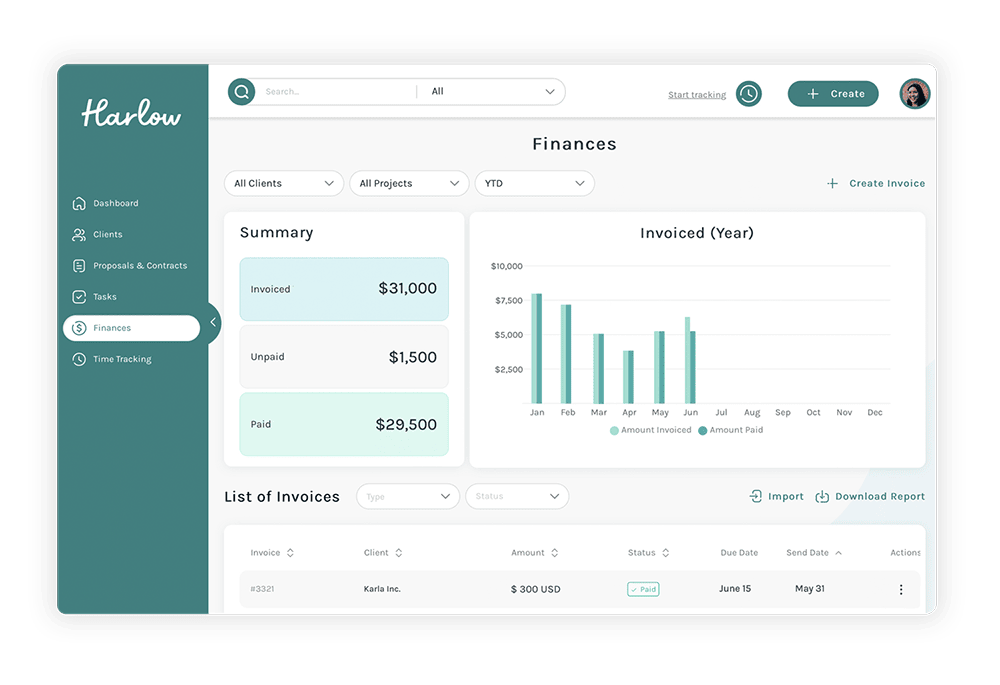 Become the master of your business
With the Harlow dashboard, you get a complete view of all the key aspects of your business. With one look, you can see how much you've invoiced, what you've been paid, and which invoices are still outstanding. It's the simple, powerful view you've been dreaming of.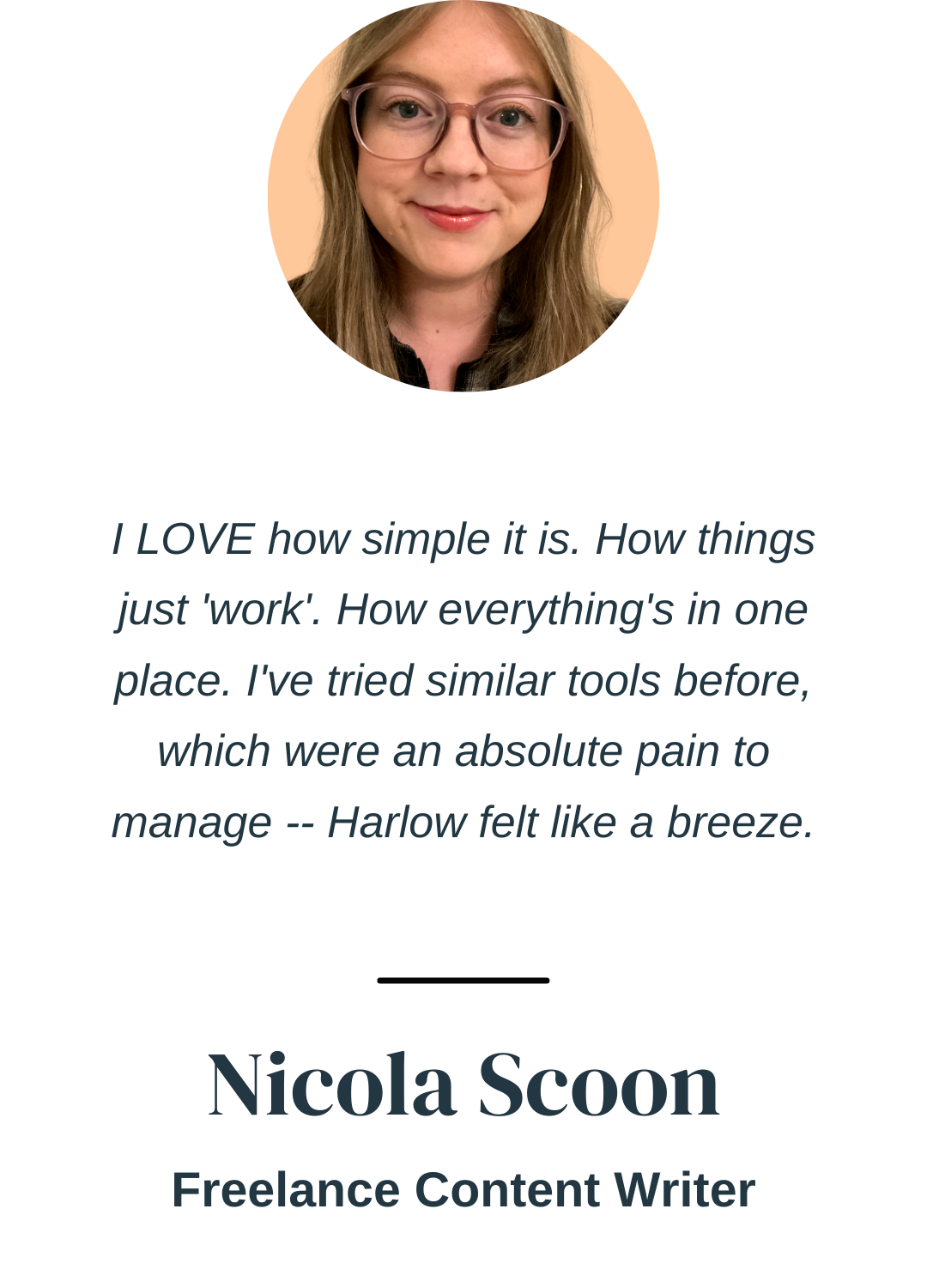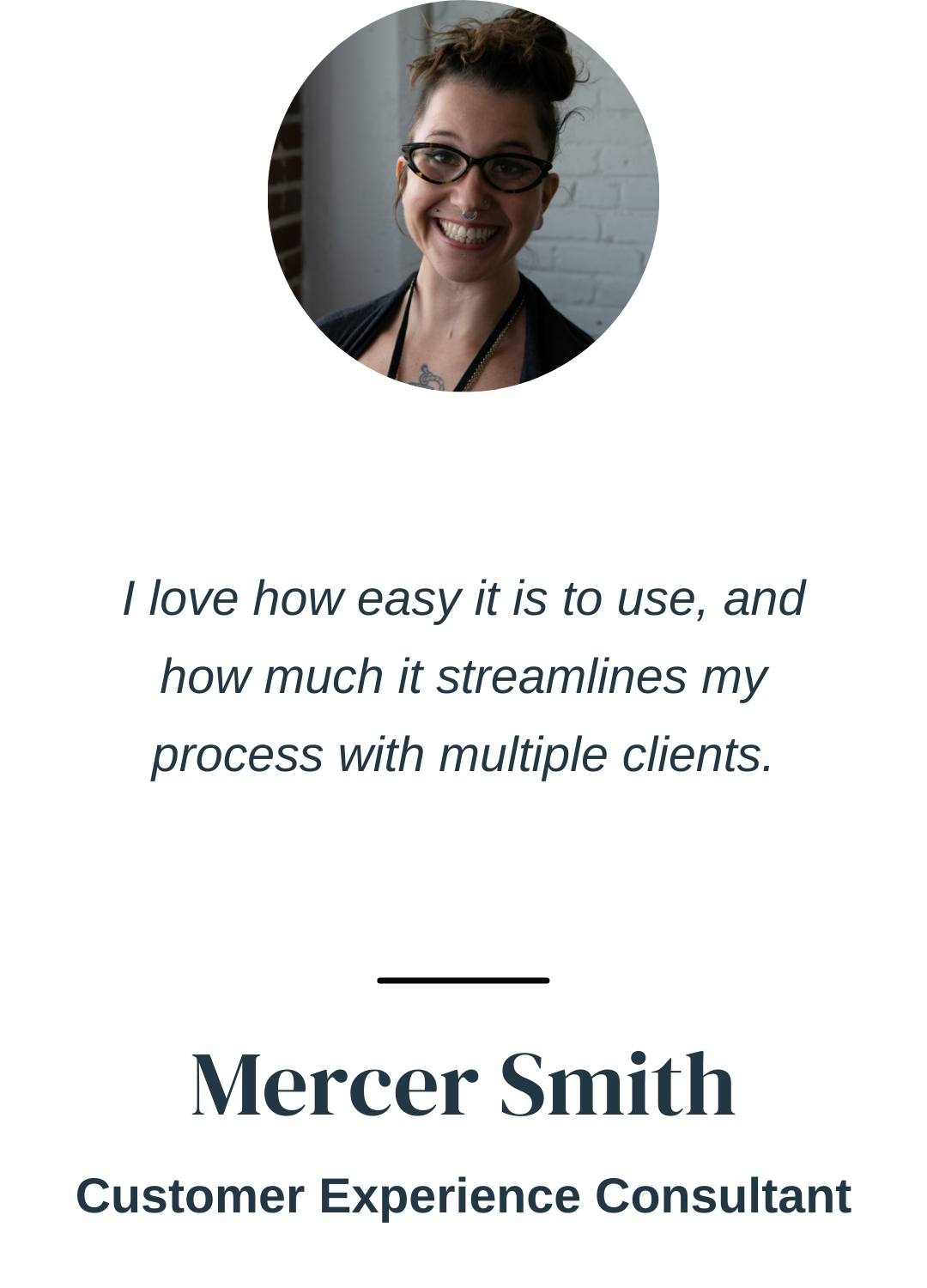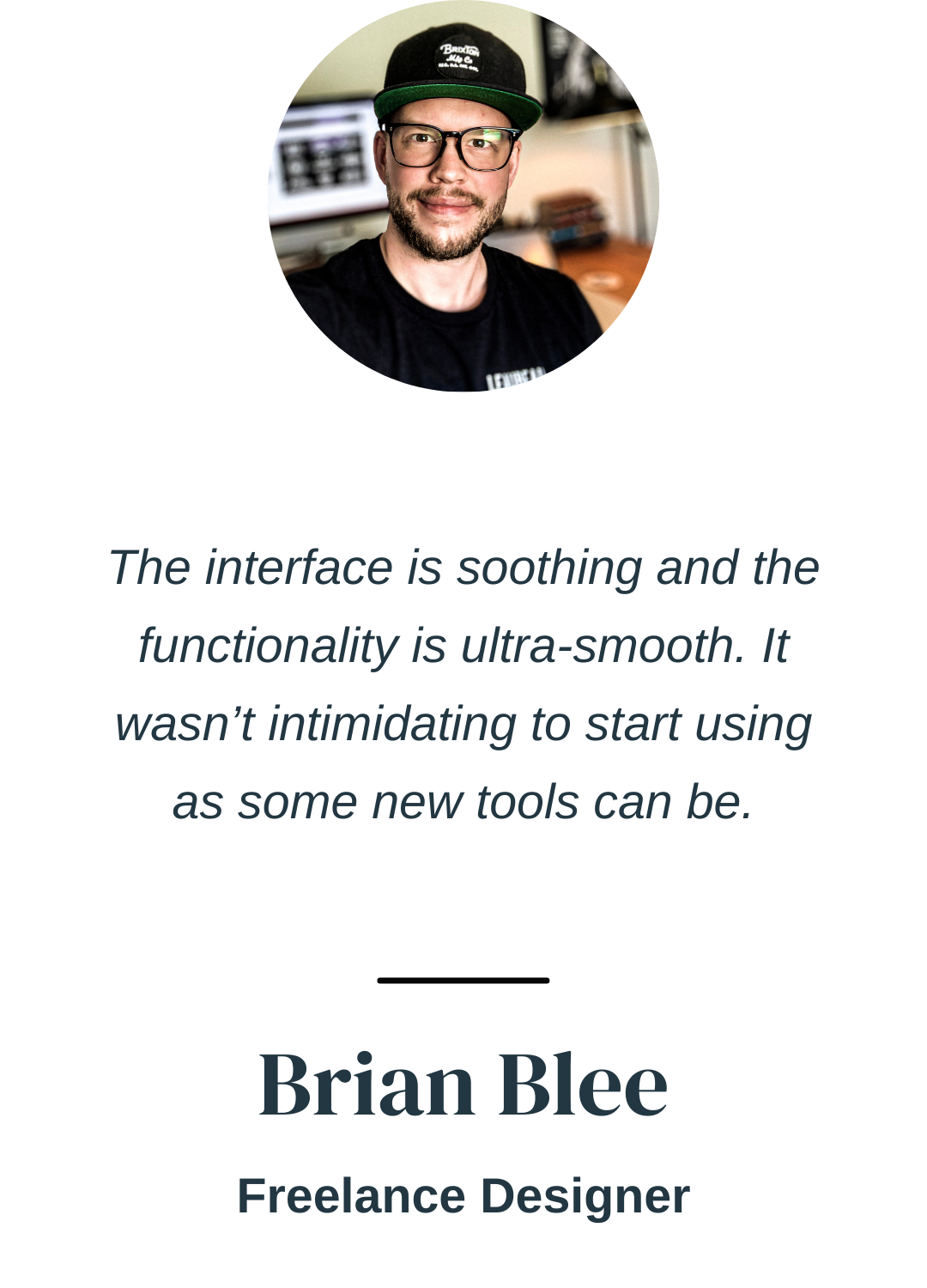 Focus more on what you love
Save time and reduce stress with Harlow's intuitive freelance management solution.