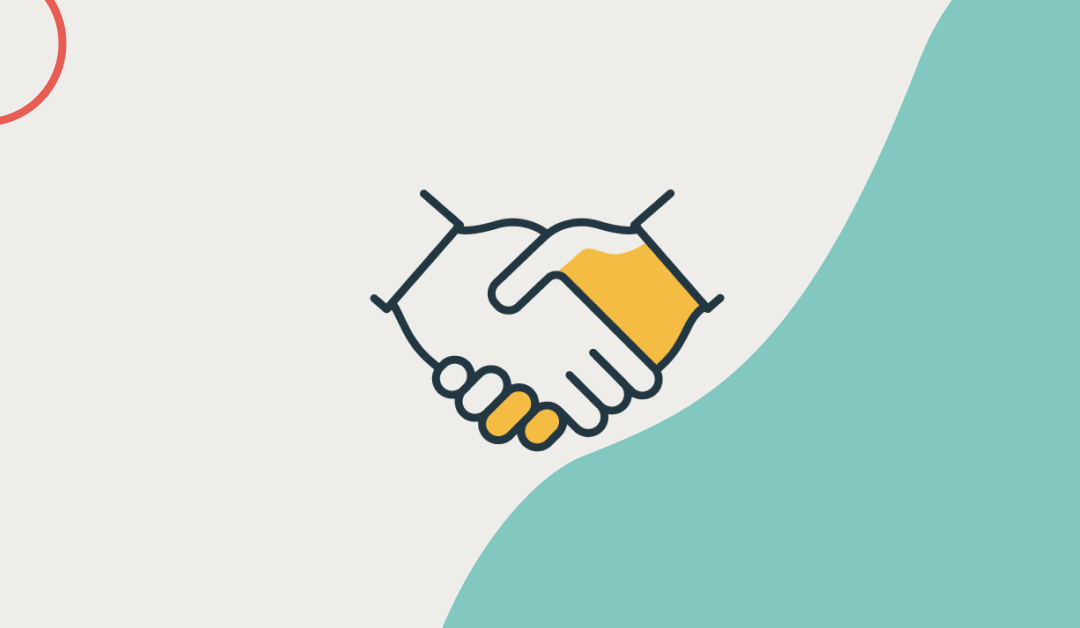 Ask any successful freelancer (or any successful human, period) and they'll probably tell you that networking has been essential to their career growth. The connections we form both professionally and personally can open doors for us.
If you're already shuddering at the prospect of putting yourself out there, we hear you. The idea of sending a cheery DM or suggesting a "chat over coffee" can be daunting, especially for the introverts among us. Plus, for lots of people, the term networking evokes memories of canned conversations with suited strangers at poorly attended mixers.
But before you write off the idea, hold up—we have some networking suggestions that can make the whole experience a lot more pleasant and set you up for long-term success.
Referral business has a much higher likelihood of closing.
Why network at all?
Networking generates referrals.
The more valuable connections we make, the more known we become. And being known can lead to an intro here, a referral there, and sometimes an entirely new gig. Referral business has a much higher likelihood of closing—5x times higher than any paid media. Why? People trust referrals more than all other forms of advertising and they're willing to put their money where their people are.
You can share and learn best practices.
Learning from (and in) community is a super effective way to stay up-to-date on the latest industry trends and best practices. Other freelancers are constantly testing new tech, absorbing helpful content, and learning through trial and error. And the best way to bolster your knowledge efficiently is to surround yourself with people who are talking about what you're doing. Keeping up with your network online and IRL helps you stay creative and on the cutting edge.
Community keeps you connected (and curbs loneliness).
Lots of us left full-time and part-time work to freelance. And let's face it: Even though we don't miss the rigid and sterile bits of traditional employment, most of us miss the connections. Networking with other freelancers can fill the void. Your network can help you in high times and low times, cheering you on and cheering you up. Having humans close by who experience the same wins and flops as you can help you feel supported and empowered to grow.
The connections we form both professionally and personally can open doors for us.
How do you start?
Small.
Go have coffee with an old colleague who you keep getting LinkedIn notifications about. Email an old boss. DM that quirky acquaintance you followed on Instagram two years ago who you feel like you know intimately even though you've never actually spoken. Life is short. Just hit send. The worst that can happen is they say no, and even then, your name could be planted in their mind for future reference.
Leverage previous clients.
Tapping the shoulder of old clients is a great way to find other viable clients. Chances are, they have a network of their own full of people facing the same challenges you've helped them with in the past. A simple reminder that you're around could jog their memory and lead to valuable introductions. You can also send your nudge in the form of holiday or new year's gifts to thank them while also keeping you top of mind for them.
Lend a helping hand.
As the adage goes, you get what you give. Having a strong network also means you can refer business out, which actually benefits you as a freelancer too. When you're not the right fit for a client, you can pass them on to someone who is and generate some good karma. That little act can build your rapport with the potential client, feed fellow freelancers, and strengthen your community ties. Plus, it just feels really great to align people who can help each other.
Look for opportunities to contribute.
There are loads of publications talking about every niche imaginable. Find the ones talking about yours and see if they accept contributors. When you author a piece for a relevant site or newsletter, you're likely to get eyeballs on your business and invitations coming your way. At the very least, contributing content can lead to valuable backlinks to your website and social, which drives clicks and improves your SEO.
Attend networking events.
I know, I know. Mixer flashbacks. But if you can get past the uncomfortable small talk stage, networking events can be an awesome place to build and nurture relationships, whether they're online or in person. You can connect with a larger audience and get to know the faces floating in your ether.
Visit co-working spaces.
A lot of co-working spaces are making community-building a key focus. They've also realized strong relationships lead to more business! The next time you reserve a desk at your local hotspot, see what events they're hosting or ask the community manager for intros to people who are doing similar or adjacent work.
Go online.
Last but far from least, make sure to tap into the online networks that exist for this very purpose. Twitter is a great place for freelancers to frolic and share. (Search #freelancetwitter to find friends.) Facebook groups cater to endless niches and joining the right ones can help you find people who do what you do. (Freelancing Females is great for self-identified women.) LinkedIn groups can help you find work and build connections. (The FlexJobs group features gigs on the reg.) Slack communities can fill the water cooler needs. (Workfrom's Slack is popping off.)
The Takeaway
So what's the key to building and keeping a strong network? Consistency. Make sure you nurture it. Be genuine. Be generous. Be open. You never know how a connection can add to your life, so give people the benefit of the doubt. Say yes to the invite if it feels right. And extend your hand when someone piques your interest. Build a network that makes sense for your offering, where you can gain true value and provide it in return.