The future is freelance. That much is clear.
Our Mission
More and more people are turning side hustles into full-time gigs and seeking out the freedom of freelance life. Over 36% of the workforce in the U.S. performs freelance work, and that number will just keep rising as people leave their day jobs to pursue their own paths.

As we embrace this new normal, we're all trying to figure out how to make freelance work less stressful and more nourishing. As freelancers ourselves, we know the struggles that come with managing your own business and doing all the client work. It requires you to wear an infinite number of hats.
So our mission is simple: We want to help freelancers organize their day-to-day lives and get paid, so they can focus less on operations and more on what they love to do.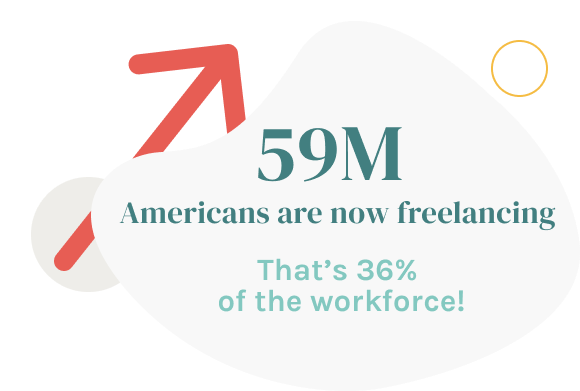 Our Story
We're Samantha and Andrea, the founders of Harlow. We first met in 2014 at Campaign Monitor, an email marketing company. Andrea was the CMO and Samantha was running marketing for the self-service business. During our time there, we worked closely with an amazing network of freelancers who helped us create and launch some of our most successful campaigns.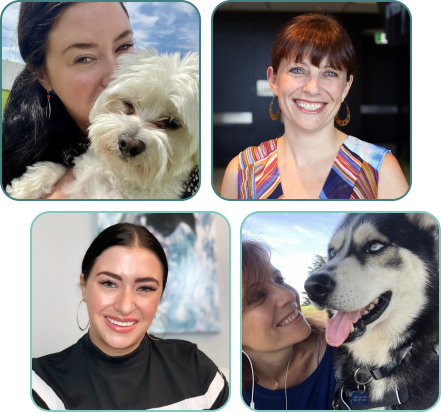 In 2018, we were both craving more autonomy and wanted the power to set our own schedules. So we left Campaign Monitor to found Interimly, a boutique consulting firm where we worked with early-stage software startups to build growth strategies and programs. We learned first-hand how challenging and rewarding freelance life can be.
The reality is, most of us didn't set out to be small business owners—we just wanted to put our skills to work for ourselves. But we are business owners now. We build, market, and manage our own businesses on top of serving our clients, and that's a LOT.
We're also humans with lives outside of our clients. We have partners and pets (see above) and plants that want our attention, not to mention our own selves. Boosting our productivity and cutting down on busy work can make all the difference when it comes to our quality of life.
As the freelance community grows, we've seen a rising need for a simple, intuitive system that can streamline basic business operations. That's why we're here today.
We built Harlow to help freelancers stress less and work happier, so we can all spend more time doing what we love.
Sign up for our beta launch and join us!